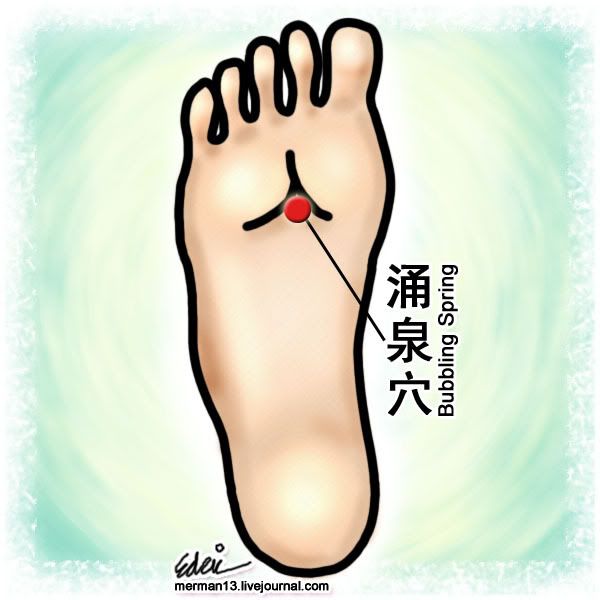 Performing foot bath can helps to reduce fatigue, insomnia and enhance your health if you perform it with some simple acupressure.
I have spent 2 years to research on the concoction for
foot bath
water and which acupressure works the best overall health.
Method:
2 drops of Lemongrass oil and 2 drops Rosemary oil into a bucket of warm water. Immerse foot in it for 15 minutes. Wipe dry your foot after you finished with the
foot bath
. You will feel really relax.
I like to do a
foot bath
whenever I want to detox my body. I can sleep better whenever I have my
foot bath
. My body can also better absorb whatever nutrients or vitamins, that I took on the following day after the
foot bath
.
The picture illustrate the pressure point which you can activate when you perform your
foot bath
. It helps to improve body Ki flow.