I love this eye cream, it just really feel so good. But stay tune for the eye gel also.

When we aged le, night after eye serum we use abit eye cream very good. Since 2007

Purified Water, Aloe Vera Leaf Juice,Macadamia extract, Apricot Kernel Oil, Stearic Acid, Shea Butter, Mango Butter, CRosehip Oil, Silk Powder, Vitamin B5, Potassium Sorbate, Citric Acid, Chamomile Extract, Ginseng Siberian Extract, Tocopherol, Lactic Acid
Features: Paraben-free, Sulphate-free, Propylene glycol-free, Silicone-free, DEA-free and Artificial colour-free.


Eye Cream: $50 best.

U dab gently to eye area.
Your eyes are the windows to your soul. If that's the case, many of you would rather fresh, youthful looking areas under the eyes rather than sags and wrinkles. For many, excluding genetics, the difference between the former and the latter is an effective eye cream, eye serum and eye gel.
For day time normally i use eye gel.
When developing a beauty regime, many women skip using an eye cream, particularly in their 20s. The popular belief is that many aging concerns will appear in our 30s and 40s. However, the skin directly under our eyes is the most delicate and as well as the first indicator of aging. This area ages faster and loses elasticity faster than the rest of the skin on the body. Once the plumpness and elasticity is gone, it is almost irrevocable unless extreme measures like surgery are involved.
Using a daily eye cream is beneficial at any age. Finding the appropriate eye cream for your age and concern is key. Here are a few suggestions that are great treatments for common under eye issues.
After apply eye cream. Press this point below for 2 mins with eye close.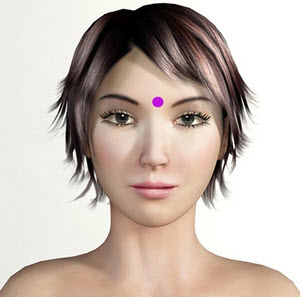 Than the feet first toe tip and second toes whole toe massage for 3mins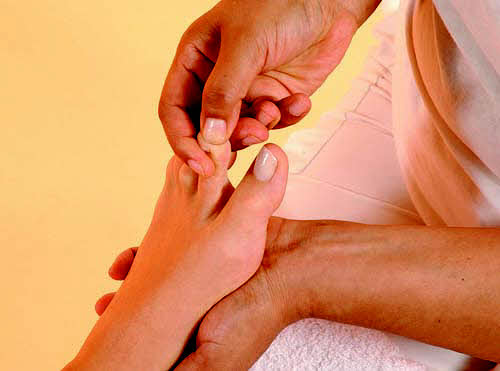 In between the toe and second toe press for 1 minute.