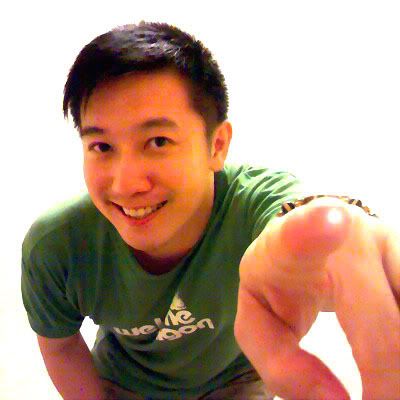 Hi Folks, I am Edric Hsu, one of Bryan's assistants during his workshops as well as the Art Director of Omhealth.

While Bryan is currently still in Taiwan, I will be helping him monitor the blog posts in the meantime.

We have already received many of your emails with the correct answer to his "Li Shi Zhen" quiz (see previous entry), so the quiz is officially closed.

But as Bryan will not have Internet access over there, he will only read and reply to your emails and announce the winners of the quiz after he returns on 11th Oct 2007.

However, as some of you might be aware, Taiwan is suffering one of the worst Typhoons right now.

Let's all send our prayers, blessings and positive thoughts to Bryan and all the people in Taiwan, for the Typhoon Krosa to clear up as soon as possible and cause as little destruction and inconvenience as it could.

And may Bryan have an enjoyable rest of the trip in Taiwan.

Thanks!